PERECA 11 - długoterminowy wynajem w centrum Warszawy
chcesz mieszkać w centrum warszawy?
Nie ma znaczenia czy pracujesz żeby żyć, czy żyjesz żeby pracować właśnie dlatego Pereca 11 jest idealnym miejscem dla Ciebie!
– tu możesz mieszkać, pracować i cieszyć się życiem w rytmie miasta. Poznaj komfortowe, nowe mieszkania na wynajem w spokojnym zakątku centrum Warszawy. Sklepy, restauracje, kawiarnie, kluby sportowe, kina i galerie – wszystko dosłownie kilka kroków od Twojego mieszkania. Do tego doskonała komunikacja pozwoli Ci szybko i wygodnie dotrzeć do każdej dzielnicy Warszawy. Pereca 11 – poczuj się jak w domu.
W budynku Pereca 11 znajdziesz sklep spożywczy Żabka, fryzjer Malinovska Hairdresser oraz kawiarnia LaLucy.
Pereca 11 - Przykładowe mieszkania
Each Studio apartment consists of a spacious room and fully-furnished kitchens. A wide range of this type of apartments is available on the first 4 floors of the building.
FLOOR

4

ROOMS

1

SIZE

43

FURNISHED

YES

PRICE

2360 zł / mth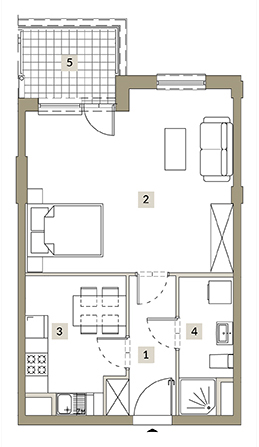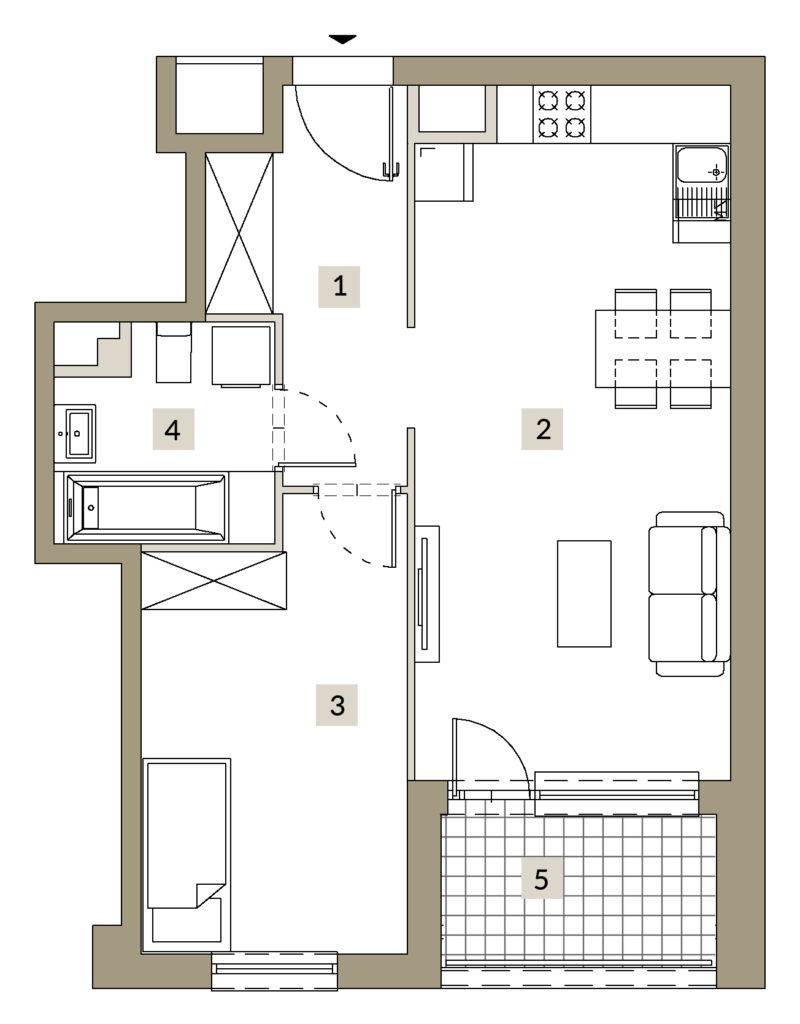 All Comfort apartments have separate bedrooms and living rooms with kitchen annexes to give you more space to rest or to socialize with your friends.
FLOOR

6

ROOMS

2

SIZE

45.7

FURNISHED

YES

PRICE

2600 zł/mth
If you prefer 2-bedroom or 3-bedroom apartments you are welcome to rent such units on the higher floors of the building. We offer bigger apartments on the three highest floors (11th to 13th). For a better comfort of tenants, this type of flats has usually two bathrooms or a spare wc.
FLOOR

4

ROOMS

1

SIZE

90.11

FURNISHED

YES

PRICE

5800 zł/mth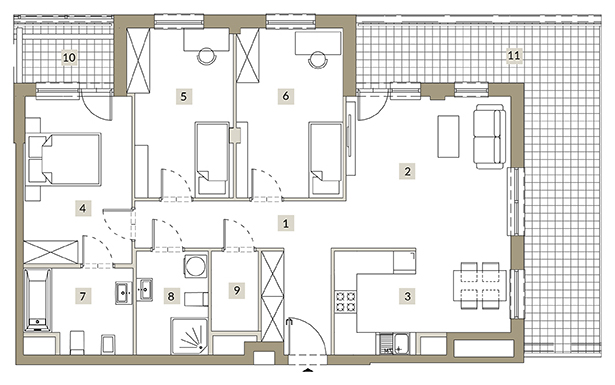 dlaczego długoterminowy wynajem na Pereca 11?